Details
The Commission appointed Dawn Cummings, former Staff Attorney, to the position of Executive Director. Dawn has been with the agency since 2007. Thanks to the Journal Gazette for the article - click here to read.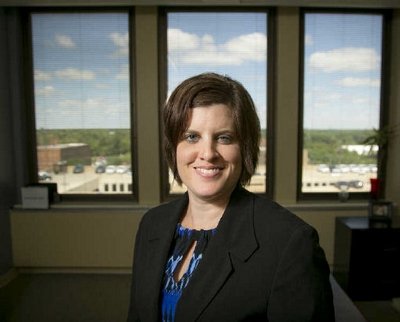 Photo courtesy of Chad Ryan, Journal Gazette
Details
Shannon Norris, a lead investigator with METRO, participated in a panel discussion hosted by the YWCA, on the topic of hate crimes. Participating with Shannon on the panel were Jay Stewart, Special Agent of the Indianapolis-Fort Wayne Division of the FBI, Deputy Chief David Glaieux of the Allen County Sheriff's Department, Dr. Diana Jackson, Assistant Director of Diversity Affairs of IVY Tech, and Lisa Terry, Executive Director of the AIDS Task Force of Northeast Indiana. Fort Wayne METRO often participates in panel discussions, or provides training on a wide range of subjects that impact the agency's mission of education, investigation and enforcement of laws that prohibit unlawful discrimination.